About Me
---
Good design is obvious. Great design is transparent.
What others are saying…
My clients have been saying nice things about me for quite some time now.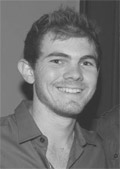 The name is Nick and I am a Brisbane web designer & developer. I have experience coding beautiful HTML/PHP/CSS/JS and also several programs including WordPress, Photoshop and Illustrator which are widely known to be the industry essential tools of modern websites.
I pride myself on providing a great customer experience and developing strong business relationships with my clients. As a Brisbane freelance web designer working from my home office, I have the ability to provide web services at a more competitive rate than many web design agencies around. I will personally work with you from start to finish, resulting in a more personalised service.
Please contact me to have a chat and see how I can help you! From creative design to custom website functionality, I can help you build the website you need! Prices depend on the size and complexity of the website so please contact me for a quote.